Tickets are available from us in person for only $5, you may also purchase them online below (fee varies) if you wish to purchase more than one contact us directly at sales@exchangeentertainment.com or on the contact us page.
Digital Delivery
*Please read. Choosing digital delivery, ticket will be emailed to your email on your paypal address or address noted in the note field, Name email and phone, on paypal account will be used unless noted in notes field and must be valid to win. physical ticket will be filled out with your information and added to the drawing. Choosing USPS Delivery ticket will be mailed USPS, you will have actual keep stub mailed to your address on file via regular USPS mail, and physical ticket will be filled out with your information and added to the drawing. Raffle ends by July 31st, 2018 or when all tickets are sold. In the event all tickets are not sold, prize credit will be based on ticket sales, less expenses. Winner will be contacted by phone and / or email. Prizes not claimed within 30 days become property of Tri-State Adventures / Exchange Entertainment LLC. Credit is only for bookings made through Tri-State Adventures / Exchange Entertainment LLC, and is not transferable. Information collected by this raffle will only be used for this raffle and Tri-State Adventures / Exchange Entertainment, LLC marketing. Your info will not be sold, dispersed, or exchanged with other parties or entities. *
Details on the cruise below:
RCI Navigator of the Seas * November 8 - 15, 2019


This 7-night clothing-optional adventure will be couples only and departs from the Port of Miami with stops in Tortola, St. Thomas, and Nassau.
Here are few things that a Bliss cruise has to offer:

• Adults 21 or older only which means...NO kids allowed!
• Open decks and pool areas are clothing optional.
• Clothing optional shore excursions.
• Meet & Greets to help you break the ice and meet new people.
• Seminars that educate and allow you to explore new areas of the lifestyle.
• Multiple play areas to meet your level of comfort and interest.
• Evening entertainment and late night dance parties in various venues.
• Themed nights to add a little extra fun to dressing up & heading out for the night.





Ship Details & Deck Plans
Explore an array of venues (all without a cover charge) to suit your mood, tastes and moves. Check out the parties, bars, restaurants and duty-free shopping on the Royal Promenade. Try salsa dancing at our Latin lounge, Boleros, or heat up the floor at our night club, featuring DJ mixmasters. Sit back and enjoy live acoustic tunes in the Centrum or bust out the show tunes at a Schooner Bar piano singalong.
For more than a decade, the chefs of Chops Grille have proudly presented quality, hand cut steaks at this hallmark Royal Caribbean restaurant. From the mouth-watering fresh pastas to the carefully braised meats and stews, you can tour all of Italy without ever leaving the ship at Giovanni's Table. If you are interested in more casual dining, check out the Windjammer Cafe, Johnny Rockets or Cafe Promenade.
During the day, soak up the sun at one of the multiple pools and whirlpools. The day spa and fitness center features state-of-the-art exercise equipment, sauna, spa treatment rooms and beauty salon. Looking for a challenge, visit the Sports Deck and see if you can make it to the top of the Rock Climbing Wall.




Itinerary
| | | | |
| --- | --- | --- | --- |
| Fri, Nov 8, 2019 | Miami, FL | | 5:00 PM |
| Sat, Nov 9, 2019 | At Sea | | |
| Sun, Nov 10, 2019 | At Sea | | |
| Mon, Nov 11, 2019 | Tortola, BVI | 8:00 AM | 6:00 PM |
| Tues, Nov 12, 2019 | St. Thomas | 7:00 AM | 4:00 PM |
| Wed, Nov 13, 2019 | At Sea | | |
| Thurs, Nov 14, 2019 | Freeport, Bahamas | 2:00 PM | 8:00 PM |
| Fri, Nov 15, 2019 | Miami, FL | 7:00 AM | |
*** All itineraries are subject to change without notice.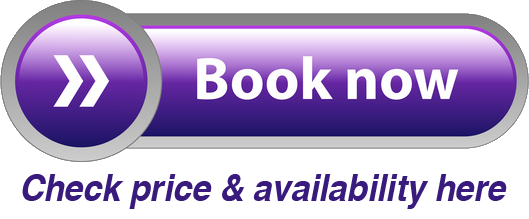 Tortola, BVI
Powdery white-sand beaches, lush green mountains, and sheltered, yacht-filled harbors characterize the island of Tortola, the BVI's largest and capital island. The past of the West Indies and the present-day BVI mix and mingle with ruins existing alongside the luxury resorts that draw visitors from around the world. Swim or stroll the secluded palm-shaded white sands of dozens of beaches, including Apple Bay, Brewer's Bay, Smuggler's Cove, Long Bay Beach, Elizabeth Beach and Josiah's Bay Beach to name just a few. Step away from the sand just long enough to discover Tortola's history with a visit to the 1780 Lower Estate Sugar Works Museum, Fort Burt, Mount Healthy Windmill, Callwood's Rum Distillery, J.R. O'Neal Botanic Gardens, Old Government House Museum and VI Folk Museum.
St. Thomas
While the beaches and ocean are beautiful, there is one thing that really sets St. Thomas apart - shopping. Browse through the shop-lined streets of Charlotte Amalie and find out why St. Thomas is called the "duty-free shopping capital of the world." Beyond the glitz of its famous shopping district, St. Thomas enchants with a fascinating history and natural scenery. Explore the island's diverse heritage in Charlotte Amalie, or splash your way around at vibrant reefs or relax on a gorgeous beach. Take a ride on Skyline Drive and enjoy a breathtaking view of St. Thomas Harbor. Check out Coral World Marine Park, where you can touch sea stars at the touch pool or explore the mystery of life in a mangrove lagoon off the Coastal Trail. Take a tour of key island landmarks to view the lovely vistas, enjoy spectacular shopping and explore the stunning Magen's Bay Beach. No diving experience is required for a guided underwater exploration off St. Thomas with The BOSS - a Breathing Observation Submersible Scooter. Blast out of the water and soar like Ironman on a flyboard.
Freeport, Bahamas

Freeport is the main city on Grand Bahama Island. It's best known for the
oceanfront Lucaya district, with beaches, resorts and shopping. Nearby,
Deadman's Reef is popular for snorkeling, and the surrounding offshore
waters host many dive sites. Up the coast, Lucayan National Park features
extensive underwater caves, plus kayaking and nature trails.




Terms & Conditions
Payment Schedule
*Payment schedule will be adjusted accordingly as we pass the dates set below.
Deposit: Due at the time of booking
Installment: Due on or before May 1, 2018
Installment: Due on or before November 1, 2018
Final Payment: Due on or before May 1, 2019
Cancellation Policy/Fees
Up to November 1, 2018: $75.00 pp
Nov 2, 2018 - Feb 1, 2019: $150.00 pp ($500 pp for Suites)
Feb 2, 2019 - May 15, 2019: $250.00 pp ($750 pp for Suites)
After May 15, 2019: NO REFUND
* Cancellation policy dates remain the same regardless of your booking date.
* Cancellations must be in writing by emailing your cancellation request to reservations@blisscruise.com.
Additional Policies
Additional Fees
While all cabin pricing reflects the basic cost per person, there will be an additional fee which will reflect port charges, government taxes, doc fees, gratuities and security fees. These will be as follows:
$395.00 per person for all Staterooms
$450.00 per person for all Suites
Additional Person Cabin Cost
Note: this does not count the PS & FS cabins
$375.00 per person for all Staterooms
$450.00 per person for all Suites
Singles Policy
All cabins and bookings require double occupancy, one male one female.
Any person showing up at the port without their partner, may be denied access onto the ship and shall not be entitled to any sort of refund. On a case by case basis, Bliss Cruise may allow the individual to board with a penalty charge.
Single passengers shall be allowed on the ship in a cabin only when accompanied by a couple and staying in their cabin.
Additional Details
Booking Details
The cabin cost includes all meals, except in specialty restaurants, and basic poured drinks such as water, coffee and tea.
Beverage and amenity packages are subject to automatic gratuity charge.
Special Offers
Any cabin purchased from Bliss Cruise, or one of its Travel Affiliates, is for the cabin ONLY. Any special pricing, promotions, offers or discounts of any type offered by the cruise line for one of their regular scheduled voyages are not part of the Bliss Cruise program and will not be honored. In addition, some cabins may have limited amenities during a Bliss Cruise charter.
What Not to Pack
For the safety of our guests and crew, there are certain items that are not allowed on board. If these are found, they will be confiscated. Alcoholic beverages, illegal drugs, flammable liquids, explosives, and dangerous chemicals will not be returned. Prohibited items are at the discretion of the Chief Security Officer and the Staff Captain and include, but are not limited to:
Illegal drugs and substances
Candles, incense, coffee makers, clothes irons, travel steamers and hot plates (Items that generate heat or produce an open flame. This includes heating pads, clothing irons, hotplates, candles, incense and any other item that may create a fire hazard. NOTE: The only exception to this policy are curling irons and hair straighteners. Matches and normal lighters are allowed onboard. However "torch lighters" and novelty lighters that look like guns are not allowed onboard. Torch lighters emit a powerful concentrated flame, and are therefore prohibited.)
Electrical extension cords
Firearms and ammunition, including realistic replicas
Sharp objects, including knives and scissors*
Self-defense, including handcuffs, pepper spray, and night sticks
Alcoholic beverages** (Note: Alcoholic beverages that are purchased in ports-of-call or from shops onboard will be stored by the ship and delivered to you on the last day of the sailing.)
Please refer to the cruise line's website for the complete list of prohibited items.
* Personal grooming items such as safety razors are allowed. Scissors with blades less than four inches are allowed.
** Two bottles of wine per stateroom are allowed on embarkation day, subject to corkage fees.
Travel Insurance
We strongly recommend purchasing travel insurance for your upcoming cruise. There are hundreds of circumstances that could cause you to cancel your trip, return home early or force you to seek emergency medical treatment while traveling. Travel insurance offers coverage for unforeseen problems such as, an unexpected financial change or scheduling conflict, a cancelled flight or a serious illness. You even have the option where you can cancel for any reason.